Marie Oestergaard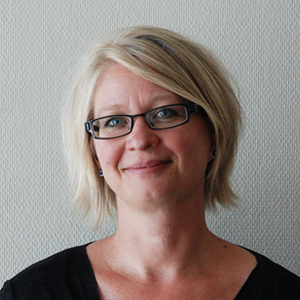 Current position: Head of Community Engagement, Partnerships and Communication, Project Leader of Dokk1, Aarhus, Denmark
Since 2001 Marie has been part of Aarhus Public Libraries' development of the physical library of the future. Focusing on interactions, user-involvement, network-development, prototyping and communication in the physical library space, Aarhus has investigated new technologies, involvement processes and learning. In a wide range of projects and processes with users, network and partners Marie has focused on the development of the "next library" – the library of the future.
From 2005-2016 Marie has been the project leader of the building of Dokk1 – Aarhus' new main library – implementing and developing these ideas as well as introducing new forms of user- and citizen involvement in the planning and building of Dokk1 that opened in June 2015.
In 2015 after the opening of Dokk1, Marie has taken on the position as Head of Community Engagement, Partnerships and Communication of Dokk1, continuing to work with involvement processes of both users and partners in the continuous re-creation and development of spaces, relations and service.
From 2013-16 Marie has been part of Ineli – International Network of Emerging Library Innovators. Ineli is a Global Libraries initiative of the Bill & Melinda Gates Foundation.  The Ineli includes twenty-six innovators from twenty-four different countries, representing six continents. Amongst others the Ineli goal is to create an international pool of future library leaders to build and sustain public libraries throughout the world and to explore or address global library issues that have the potential to stimulate, expand, or improve public library service.